Following are the names of the folks on the Monday Night Chat organized by username that I know of.
Enjoy!
Dana
And If you would like to be removed or added (I've missed a few chats), then please let me know.
24fun - Willa and Mike
aascdac - Angelo and Denise
alvinjamaica - Alvin
Ang517 - Angie (Angie n Tony)
bacardifun- Susan
BadKitty - Jacquie (Jacquie n Marc)
Boatergirl264 - Ami (Ami n Donald)
brandrea - Brandon and Andrea
bs2bama17 - Bret and Sharon
Bunger - Bryan
cantwait2014 - Dave (Dave n Laurene)
CarribeanCorsair - Ron
ChefHeidi - Heidi (Heidi n Paul)
chris n deb - Chris and Deb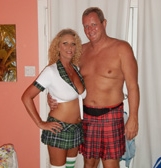 Chris-n-Natalie - Chris and Natalie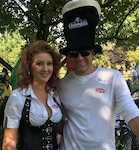 coolguy2491 - Gary and Siggy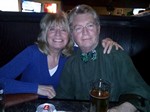 crazyfldivers - Phil (Linda n Phil)
cstang - Christina (Christina n Kerry)
cwdw2002 - Cliff and Deb
DavenMary - Dave (Mary n Dave)
degirl - Thomasa
dczub0905 aka LiveLikeURDyin - Dave and Tammy
DMBtattoo - Kurt n Crystal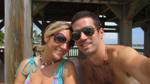 double-o-o-7 - David
DropTopGal - M

Efrain - Efrain (Crystal n Ef)
emptynester123 - Troy (Vickie n Troy)
fd3687 - Paul
fire69 - Steve (Sandy n Steve)
Foxeelady - Donna (Donna n Randy)
Friar Fuk & Nun4U - Bob (Fran n Bob)
frisky2012 - Bob n Sherrie
fubar - Marc (Jacquie n Marc)
funfor2 - Dan (Doris n Dan)
FunwTandD - Tom and Deb

GinaNiemi - Gina
goldie1183 - Todd (Deb n Todd)
guavybor - Cris
Gypsie - Heather
hiphopin - Anthony
hopin4fun - Dave
hottadanx - Dan n Patti
hunter6220 - Jim (Jen n Jim)
hunter - Jim (Jim Jim)
islandgirl - Gail (Gail n Rodney)
itsourcrazylife - John (MJ n John)
Jaime Lobo - Jaime (Marisa y Jaime or Lisa n James)
jspeedo - Jon
just_D - Doris (Doris of Dan)
jvcampsx - Joe
kandc50 - Ken (Cindy n Ken)
king1 - Jeff (Colleen n Jeff)
kora1983 - Sheldon
kovy - Tom (Betty n Tom)
lakes - Linda (Linda n Greg)
Lavendor - Becky (Becky n Tom)
lochi - Sharron n Mike
luckycharms - Crystal (Crystal n Ef)
luvinmylyf - Ashley (Ashley n Jim)
luvleathergirl - Lisa (Lisa n Kent)
Majicman - Rusty (Libby n Rusty)
margaritabill - Bill (Dean n Bill)
margaritaman - Dale
Mark135791 - Mark (Deb n Mark)
Mertox - Brandon and Andrea
mississippicouple - Freida (Freida n Bob)
Mrsomething - Ron
nipple - John (Dee n John)
phlcouple - Jim (Janice n Jim)
phillyfun - Jeff (Lori n Jeff)
pierced2630 - Les
PlayboiXL - Jeston
poolboy - Shaw
pumtimon - Rick and Deb
PunkinDrublic - Rob
Purpledoor - Andrea n Drew
Pussykat41 - Sue (Suzie and Ted)
rogergo4 - Roger and Kathi
Ronnie - Ronnie (Patty n Ronnie)
R.O.T.N. - Dan of (Dan n Doris (Just_D))
sailor (and the dame) - Steve and Kellie
S&D - Steve n Donna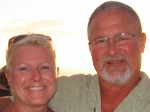 Simcoediver - Len (Ruth n Len)
som1crzy - Jackie (Jacquelyn n Kevin)
southbeachross - Ross and Debbie
Spartycouple - Steve (Jane n Steve)
special_Ed - Ed (Lynn n Ed)
Stopher - Chris (Jennifer n Chris)
SukieTawdry - Melonie (Melonie n Bryan)
summit2282 - Anita (Anita n Brent)

sunshinecouple - Dave (Bonnie n Dave)
Tami&Joe - Joe (Tami n Joe)
tattooed_tush - Lola (Lola n Tim)
Tennesseecouple - Jeff n Joyce
TexasCouple - Dan (Doris n Dan)
Texascouple15 - Andy and Laura
The Travel Slut - Ann (Ann n Coach Mike)
tomandtrinaofsc - Tom and Trina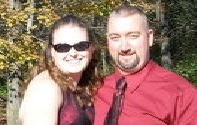 tony25 - Tony (Michelle n Tony)
travelino - Morph (Mindy n Morph or F n J)
Trixie n Dave - Trixie (Trixie n Dave)
Tvamb - Arlyd & Jon
Twohappycapers Twohappycampers - Bob and ?
ugottabkiddin - Don (Linda n Don)
whatshesaid - Sandi (Sandi n Patrick)
whatshesays - Patrick (Sandi n Patrick)
wikkidvibes - Crissy (Crissy n Mathew)